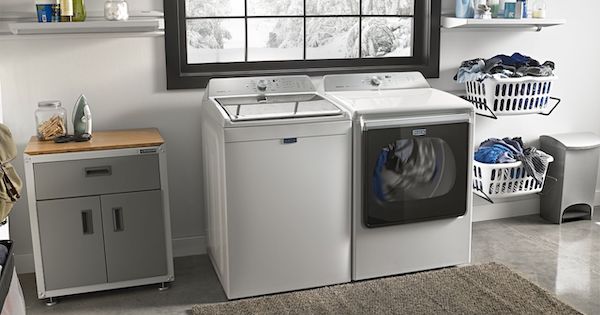 If you have a household of four or more people - or a family with young children - as you shop for a new washer you may be interested in finding the largest top load washing machine possible! We've put together reviews of the seven best and largest top load washing machines for 2020 complete with prices, features, and links to customer reviews so you can choose the best option for your needs.
These top load washers usually have an impeller rather than an agitator to boost tub capacity, and are considered high efficiency machines that use less water to wash your clothes. If you're looking for more info on choosing a new washer, check out our washing machine buying guide!
Prices range from $999 to $1,299, although keep in mind that holiday sales and rebates can shave 20% or more off of the list price. Maytag is definitely a leader in this category, but Samsung, Whirlpool, and LG offer some stiff competition! The models are listed in no particular order but are numbered for your convenience. Let's dig in!