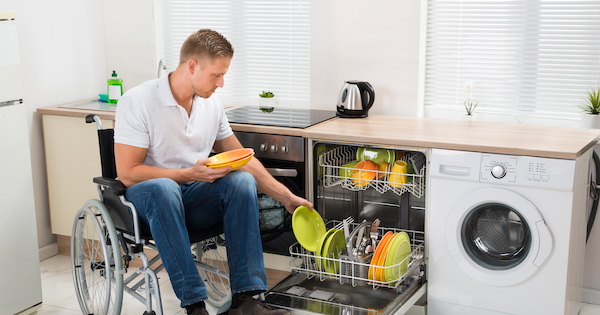 Not everyone knows about the benefits of ADA compliant appliances and how they can make daily life with a physical disability just a little easier. We all depend on kitchen appliances to get a jumpstart on our day. Whether it's opening up the refrigerator for a glass of cold orange juice or using the range to pan-fry an egg, we often turn to our appliances first thing in the morning and throughout the day. One way or another, we rely on these major appliances in our everyday lives to simplify things - but for someone with disabilities, using standard appliances not designed with ADA (Americans with Disabilities Act) accommodations can make appliances a lot less convenient - and, in some cases, dangerous.
Thankfully, there are brands that manufacture products designed for people with physical disabilities. Although they aren't the only factor to consider if you are building or renovating a home for accessibility, they're definitely important.
In this article, we'll take a look into a variety of ADA compliant appliances that can make a difference in the daily lives of so many of us. GE Appliances pops up quite often in this post - their website has a dedicated section for ADA compliant appliances.