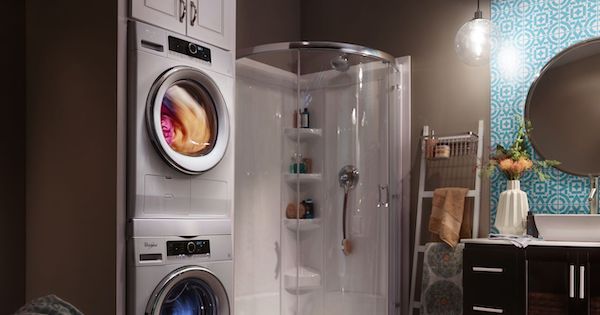 Ventless dryers are a go-to option for apartments, condos, and other living situations where outdoor venting isn't possible. In the US, we're used to seeing the steam outside of our window when the dryer is running, but in Europe these ventless dryers are more common than vented dryers by a huge margin. If you're looking for a new ventless dryer for your home, one of the options to consider is heat pump dryers.
Heat pump dryers are a newer type of ventless dryer. In general, ventless dryers are more expensive than vented options. The two major types are condensation and heat pump dryers, and heat pump dryers are more costly up-front than condensation dryers. However, the operating costs are lower - half or more the cost per load of a traditional vented dryer in gas or electric.
In this article, we'll explore heat pump dryers from Whirlpool. While many condensation dryers are compact dryers, Whirlpool offers these unique ventless models in both compact and full-size models, so they can be a great option for larger households as well as small ones! You can explore even more options for buying a new dryer in our dryer buying guide, too.