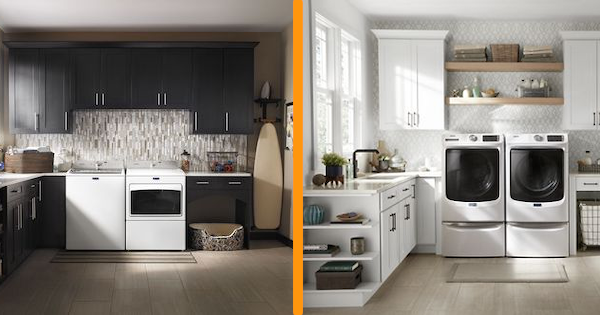 If you are in the market for an American-made washer and dryer, look no further. We all remember the Maytag brand that our families have grown up with. The image of that old washing machine we were so fond of has returned, but with capacities that would swallow that trusty old model!
Maytag laundry products are engineered and assembled in America thanks to the Michigan-based Whirlpool Corporation. They offer 10-year limited warranties on select parts in their washers, namely the wash tub and the motor. We've compiled these Maytag washer and dryer reviews and lineup overviews to give you a closer look at some of their latest product offerings.
Just looking for the reviews? Click here to skip to the top load reviews. Click here to skip to the front load reviews!