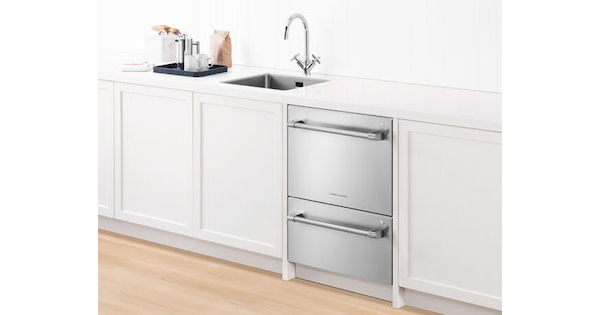 NOTE: This post is no longer being updated as of September 2021, as we no longer sell this brand. If you have questions about these products, we recommend reaching out to a local store that sells Fisher & Paykel, or to contact the manufacturer directly - click here for their contact info.
Dish Drawer dishwashers are a unique concept that offer versatility and performance that you can't get with traditional dishwashers. They offer installation and operational options that you probably have not considered. In our Fisher & Paykel dishwasher reviews, we'll discuss the features, packages and pricing of their eye-catching drawer dishwashers (for more info on choosing a new dishwasher, check out our dishwasher buying guide).
These unique products were developed by New Zealand-based company Fisher & Paykel in the 1990s and brought to market in the United States in the early 2000s. Other manufacturers tried to offer the product but were not successful and now Fisher & Paykel is the only manufacturer of this unique dishwasher type.