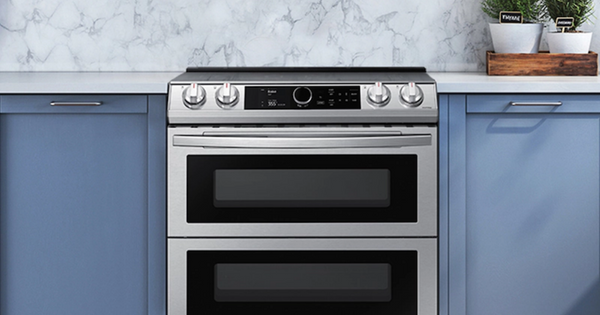 When designing or updating your kitchen, picking the right slide-in electric range may be one of the most important choices you'll make. The perfect slide-in range will help give your kitchen the clean, modern, professional look that you are seeking, and at the same time make it easy to produce good cooking and baking results.
Beyond that, you want to pick a range that is both convenient to use and convenient to clean and care for that will be dependable and serve you for many years until your next kitchen overhaul. To help you make this big decision, we've narrowed the field to the Top 5 Models of 2023 and will help you pick the one that suits you best. They are numbered for your convenience but are listed in no particular order. Many of them come with great features like Air Fry modes, temperature probes, and more!
Let's dive into our slide-in electric range reviews!
NOTE: As of January 2023, our recommendations remain unchanged since the last time this post was updated in January 2022.