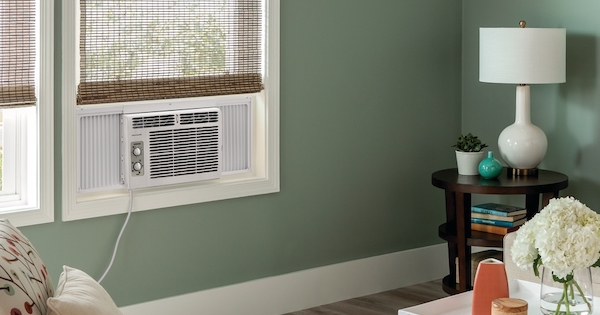 Summers in New England can be sweltering at times, with high humidity levels and record-breaking temperatures. Many of us choose to cool things down with a window air conditioner, but which model should you choose? It's easy to find no-name brands in any store, from the pharmacy to the supermarket. However, if you want your air conditioner to last, we recommend going for a known brand like Friedrich or Frigidaire.
In general, when it comes to window air conditioners you should consider a lower BTU model for dens, offices, and bedrooms since they are quieter while in operation. When it comes to window installations, there is a wide range of physical sizing from 23" to 42" wide, which includes the supplied accordion or side filler panels.
Friedrich AC models are known for being quiet, and they also offer slide out chassis air conditioners that can be window or wall mounted. The frame or cabinet can be installed separately, and then you can lift the 60 pound air conditioner into that frame rather than trying to hold it in place while you work! Frigidaire is widely sold and starts at a lower price point than Friedrich. Both brands have some great options available!
In this article, we'll go over what you can expect from Friedrich AC in terms of features and pricing for different types of air conditioners, and compare that to what Frigidaire has to offer. Let's dig in!