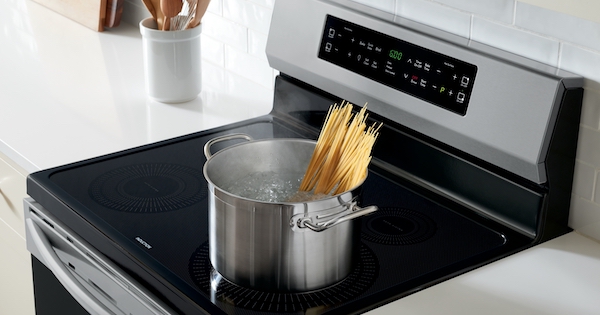 Induction ranges are interesting and different. These ranges are increasing in popularity and many consumers are seeking to learn more about them. If you are researching new ranges and considering an induction range, you should check out the Frigidaire induction range options. If you are looking for American-built quality, Frigidaire should definitely be on your list.
For more about the benefits and drawbacks of induction cooking, read our article, What is Induction Cooking? - Is it right for your kitchen?
For over 85 years, Frigidaire has been manufacturing products across North America. From coil elements to radiant glass to the newest induction glass top, Frigidaire has planted firm roots in our lives and kitchens. They currently offer two incredibly affordable induction ranges starting at $999, which we'll review below.