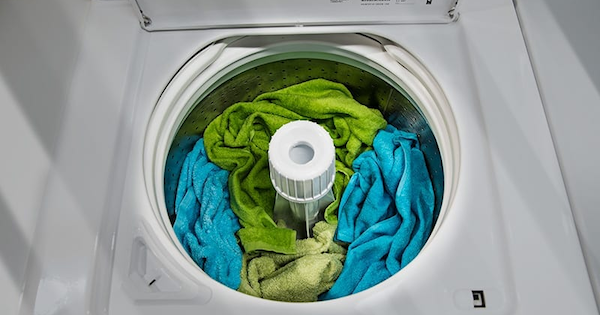 As you research your next washing machine, consider the brands Speed Queen and Whirlpool. Both are well known names in the US laundry industry. Both companies are known for making quality products in both the commercial and domestic markets, and their laundry products are manufactured in the United States: Speed Queen in Wisconsin and Whirlpool in Ohio.
The laundry industry has changed over the years and washers have been redesigned to use less water and electricity. These changes have been challenging for the industry because these new washer designs require customers to make adjustments and changes in the way that they do laundry. With less detergent and water used per cycle along with longer cycle times, many customers are missing their old machines that had deep water washes, 35 minute cycle times, and excellent cleaning results.
However, there are many excellent washers available that will do the job well while saving energy. Speed Queen and Whirlpool are on the leading edge of this industry and are making products that are energy efficient while providing excellent cleaning results and durability. Let's compare two of their best top loading agitator washers.