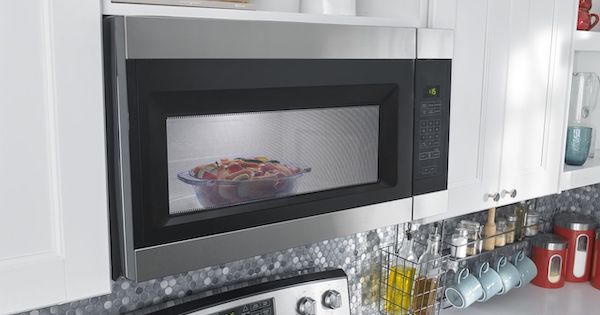 Amana, now owned by Whirlpool, is a value brand offering budget appliances with simple features and solid reliability. If you're looking for an inexpensive over the range or countertop microwave, Amana has some great options.
Amana offers several "universal microwaves" with no handle, eliminating the need to match handles with other appliances such as your refrigerator or range. If you bought an entire suite of appliances a few years back and now have a dead microwave on your hands, this Amana microwave could be a lifesaver as a replacement model that still matches with your kitchen. Handle styles change. The handle style of your beautifully matching four-piece Frigidaire or Whirlpool appliance package from three years ago may no longer be available. So a microwave with no handle is an easy solution to achieving a seamless matched look in your kitchen!
Amana used to offer an over the range model with a handle to match other Amana appliances, model AMV6507RGS, but it has been discontinued. We'll focus on the no handle models.