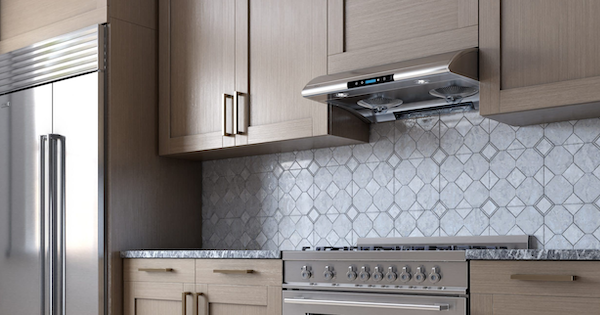 Many consumers focus on ranges, cooktops, or wall ovens when they think about cooking in the kitchen, but the true chef knows that ventilation is an equally important consideration. This is particularly true if you do a lot of cooking and have an open floor plan home or do a lot of entertaining in or near the kitchen. (For more info on choosing a new range hood, check out our ventilation buying guide!)
When looking for your next hood, you may want to consider XO Ventilation. Many appliance companies offer ventilation products, but XO Ventilation is a true specialty manufacturer offering a full suite of products, including under-cabinet hoods, wall mount chimney styles, custom hood inserts, island mounts, glide-outs, and professional models.
XO range hoods tend to be...
Quiet, even when running at high speeds

Nicely designed for a modern look

Innovative in terms of features
XO prides itself on its Italian heritage, which is evident in their designs. Let's take a closer look at the brand and a few of their best sellers across the product line, from undercabinet models to chimney hoods and pro hoods.