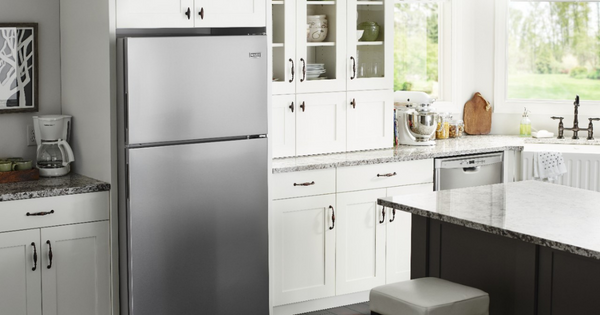 The top freezer refrigerator is a classic style that many people still turn to in favor of newer styles like bottom freezer or French door refrigerators. A top freezer refrigerator will often be less expensive than a comparable model in a newer style, so they're still a great pick for households on a budget. If you're looking for the largest top freezer refrigerator you can find, you're in the right place! We've researched the largest top freezer refrigerator models of the year to help you pick the combination of features and XL capacity that suits your needs. And for more info on choosing a new refrigerator, check out our refrigerator buying guide!
We've included models from a variety of brands, from GE to Samsung and others, and prices as low as $1,165. Optional icemaker kits, sold separately, are listed where available. We've numbered the models for your convenience, but they are listed in no particular order. Let's dig in!
NOTE: As of January 2023, our recommendations remain unchanged since the last time this post was updated in 2022.