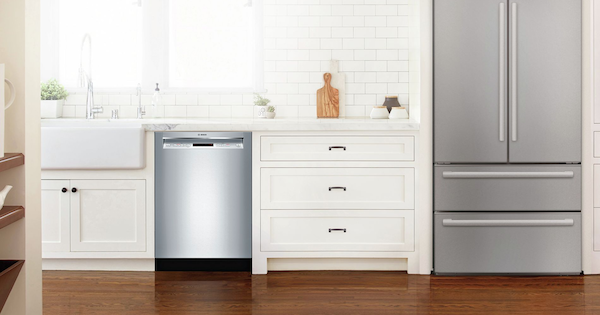 For years, Bosch dishwashers have held a powerful presence in the appliance market since they began to focus on creating quieter dishwashers. With legendary German engineering behind their products, consumers associate the brand with high quality and performance. And for good reason - all of their dishwashers go through 485 quality checks before leaving the factory to ensure that the products are working properly, and they're "the quietest dishwasher brand in the US!" Most Bosch dishwashers for the US are made in North Carolina, although their Benchmark series is made in Germany.
They have a large array of dishwashers available, and while looking at every one of them would be a daunting task, we will look at a few of their most popular models in this article so that you can get a good idea of what this brand has to offer and the different features available. We'll start with one of Bosch's more basic dishwashers from the Ascenta/100 series and go on up to the 800 series.
Before we dig into the reviews, we'll go over what cool features are available from the over 100 dishwashers Bosch offers, and what the different lineups have to offer.