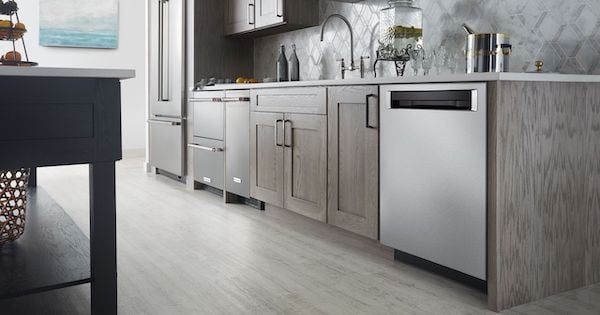 Many people looking for a new dishwasher have been interested in information about how KitchenAid's dishwashers compare with Bosch models. These two well-known dishwasher brands both offer great value to the customer. Bosch has a reputation for being among the quietest, most reliable brands. KitchenAid is one of the top brand names in the appliance industry and has a reputation for offering the highest quality appliances to the consumer.
These two brands offer dishwashers that are very different in design and styling, and each offer some unique features. Be sure to include these brands as you research new dishwashers for your kitchen. Generally, when people are comparing Bosch vs KitchenAid dishwashers, they are looking for a mid-range to high-end model. If you are looking to spend less than ~$700, that leaves KitchenAid out since KitchenAid's least expensive model is around $999 (although during certain sales and promotions it could be closer to $700). Bosch, on the other hand, has dishwashers starting as low as $549 before promotional pricing.
In this article, we'll compare two popular models at similar price points from each brand to help you decide which option offers the best set of features and design choices that work for you. Let's dig in!