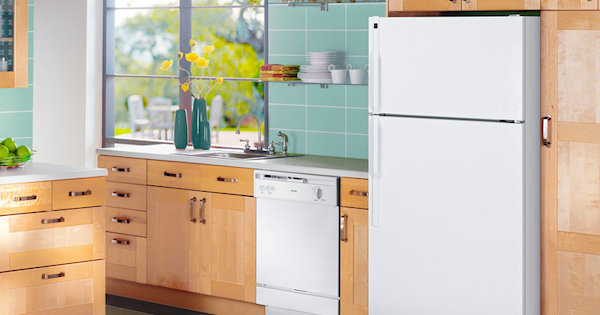 Looking to learn more about Hotpoint refrigerator models? You came to the right place! If you're in the process of researching a new refrigerator, there are many brands to consider. Hotpoint is a good place to look if you want an inexpensive, no-frills model. This trusted manufacturer of quality home appliances is now a subsidiary of GE Appliances, which is owned by Chinese manufacturer Haier. Hotpoint has a long-standing reputation for low-cost, quality products that remains intact under their new ownership.
Hotpoint is not a heavily advertised brand, so Hotpoint refrigerator reviews can be a little hard to find. We provide info on their full model lineup of refrigerators in this article.
If you are interested in a Hotpoint refrigerator, one of the first things you should know is that they only come in two basic sizes: 14.6 cubic feet and 17.6. cubic feet. They are all top freezer refrigerator models, so you're out of luck if you're looking for a side by side or bottom freezer model (check out our Amana bottom freezer refrigerator reviews for a value option in the bottom freezer category). Both sizes share the same basic features with only a few differences beyond their capacities.They all have pocket handles for a smooth look that blends in with your kitchen.