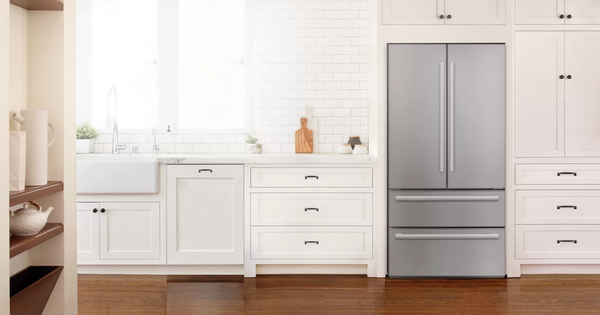 NOTE: Since we no longer sell the Fisher & Paykel brand, we will not be updating the Fisher & Paykel product reviewed here as of November 2021. You can view Fisher Paykel's current lineup of dishwashers by clicking here.
If you are designing a new kitchen and want to achieve a modern and professional style, you may want to consider a panel ready dishwasher, also known as an overlay dishwasher. This style allows you to have your cabinetmaker design a panel for the front of your dishwasher which will match the doors on your kitchen cabinets and install a matching handle. These models are designed to hold the custom panel's weight and add a nice look to the kitchen. They may pair well with a panel ready refrigerator and help you achieve that integrated high-end look you desire.
There are many other factors to consider when researching a dishwasher, but if looks are a top concern, a panel ready model may be what you need. For more information to help you choose a new dishwasher, check out our dishwasher buying guide!