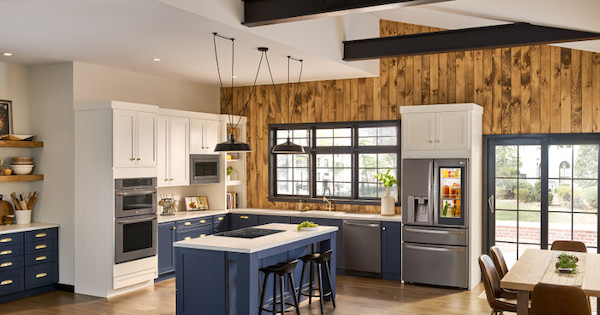 LG and Samsung compete in a similar niche in the appliance market, focusing on creating appliances with smart features and sleek designs for the modern home. If you're trying to decide between LG vs Samsung refrigerators, maybe this article can help! We'll compare a few of the similar features both brands offer, and give you some product reviews to chew on as well. If you want to learn more about choosing a new fridge, check out our refrigerator buying guide!
Samsung sometimes offers higher-end features at lower prices than the competition, making them appealing to consumers. LG and Samsung both offer things like...
Door in door refrigerators

Smart technology

Four door French door refrigerators

Unique matte finishes, fingerprint resistant stainless steel, and black stainless steel
We'll go over the refrigerator designs, smart technology, and appliance color options of these two brands to help you decide which option is right for you!