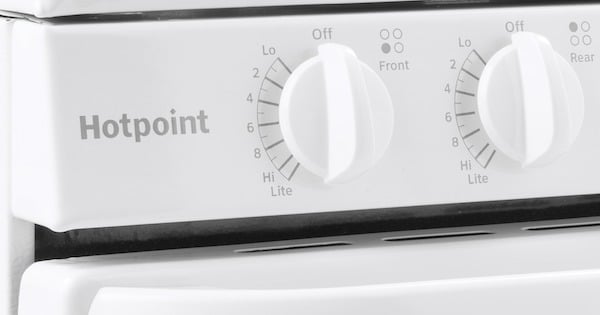 Hotpoint appliances are a great option if you are looking for basic, dependable, low-cost products. Hotpoint is a century-old manufacturer of appliances that has its roots in Ontario, California. As of 2019, the American rights to sell Hotpoint appliances are owned by GE Appliances, a division of Chinese manufacturer Haier.
Unlike many other brands which have introduced appliances with advanced technical features and lots of electronics at high prices, Hotpoint has stayed true to their roots, offering basic, user-friendly, no-frills models at great prices. We'll explore some of the options they offer below!
Hotpoint Kitchen Appliances
If you need a new top freezer refrigerator, dishwasher, or range, Hotpoint has you covered. If you're looking for French door, side by side, or bottom freezer refrigerators, you'll have to look to other brands. For example, Amana is another value brand owned by Whirlpool that offers side by side and bottom freezer models.
Hotpoint offers gas ranges and coil top electric ranges in 30" widths, as well as a few models in 20" and 24" widths for apartments. They have one microwave model in the over the range style. Most of their appliances are available in black or white, and occasionally in bisque. They also make a few compact refrigerators and chest freezers.
Here's a list of Hotpoint appliance product reviews we've put together:
Hotpoint Laundry Products
If you're looking for a washer and dryer from Hotpoint, you'll find traditional agitator top load washers and dryers in gas and electric. No front load washers or impeller washers here, just basic tried-and-true designs. If you'd like to read in-depth about Hotpoint laundry options, check out the following articles: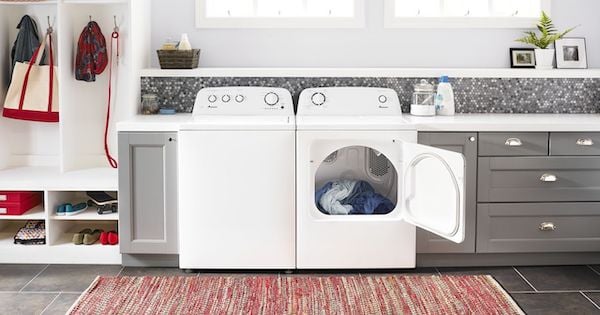 In the US, Amana and Hotpoint are competitors in the value appliance niche. Compare these two brands and others, like Frigidaire Value, to help you decide on the best low cost appliances for your needs.
We hope you've enjoyed this brief overview of Hotpoint appliances and found it helpful. Share your experiences with Hotpoint - leave us a comment below. We'd love to hear from you!
If you want to explore more of our resources for buying new appliances, check out our education center and appliance buyer's guides!
CLICK HERE FOR CURRENT HOTPOINT APPLIANCES, SPECS & PRICING
CLICK HERE TO FIND HOTPOINT DEALERS NEAR YOU
Editor's Note: This blog was originally written in November of 2017 and has been completely revamped and updated for accuracy as of the publication date noted above.