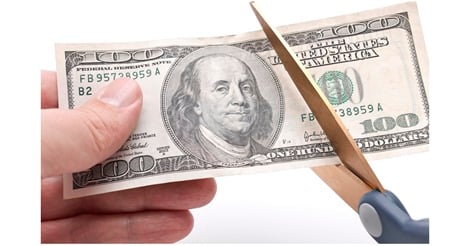 We often hear this question from customers: "When is the best time to buy appliances?" The answer is actually pretty simple - think holidays! National appliance sales are worth waiting for, as prices are discounted anywhere from 15% to 35% (and even up to 40% on some items).
If you have the luxury of planning your next appliance purchase, you may want to consider looking at appliances during one of the industry's holiday sale periods. But sometimes, you just can't wait for a holiday. If your refrigerator is not cooling or you are moving into a new home, you may not have the pleasure of marking your next appliance purchase on your calendar and waiting for a sale. However, if you do have time on your side, consider these holiday periods for the best deals.
Table of Contents
When Do the Holiday Sales Take Place?
There are several main sales throughout the year:
President's Day (February)

Memorial Day (May)

Independence Day (Fourth of July)

Labor Day (September)

Columbus Day (October)

Black Friday/Black November

New Year's (December)
As you can see, these sales occur at pretty regular intervals.
In addition to these sales, a specific store might run their own sales independently (we have a couple of those), and manufacturers may have package rebates and other deals going on throughout the year.
How Long Do the Sales Last?
The exact dates of these promotions are never set in stone and can vary from year to year. Generally, the sales last for about two weeks or so around the given holiday, with a 7-10 day lead-up to the holiday itself, then the sale continues for an additional 3-7 days following the holiday.
Which Brands & Models Go on Sale?
One of the things that make these holiday sales some of the best times to buy appliances is that almost every brand participates in each holiday with some sort of sale program. The models that go on sale and the degree to which each model is discounted during any given period is unpredictable. However, the deals are generally very good across most major brands. If you have a brand you are particularly loyal to, you may want to see if they offer any special promotions or rebates throughout the year. For example, Maytag runs a promotion each May for "Maytag Month."
The only exception to sale participation among the major brands is Bosch. Although Bosch typically has rebate offers for individual appliances and kitchen packages, they stay true to their German roots and don't engage in the crazy American sales!
You are more likely to see discounts on mid-range to high-end models rather than the very low end. For example, a washer selling for $450-500 really can't go much lower than that. In kitchen appliances, stainless steel and black stainless steel appliances or other premium colors are generally discounted more than comparable black and white models. This isn't an ironclad rule but a pretty consistent pattern.
We distribute sale flyers for these promotions so you can find out what's on sale. However, the models featured in the flyer usually aren't the only options that are on sale - those are just the hottest deals.
Which Appliance Sale is the Best?
When people want to know when the best time to buy appliances is, sometimes our first answer isn't what they want to hear. All holidays are the best time, but some people want a specific time period they can aim for. However, there is no particular holiday sale that is really any better than another. For each holiday, the manufacturer promotional programs change, rebates change, and package deals change. One manufacturer may have better deals during Memorial Day, and another may have their best deals for Black Friday.
However, the overall strongest promotions are:
Black Friday/Black November

July 4th

President's Day

Memorial Day
The next strongest are Labor Day, Columbus Day, and New Year's/Year End.
If you buy during any sale period, you are likely to get a great deal, but the most strongly promoted holidays tend to have the best deals overall. Unfortunately, we can't predict what types of appliances or brands will be at the deepest discounts! Discounts of 20-30% off normal pricing are a great deal, and occasionally you will see discounts as high as 40% for certain items!
When is the Best Time to Buy Appliance Packages?
As part of these holiday promotions, most manufacturers and retailers typically offer great deals on both individual appliances and on kitchen or laundry appliance packages. Again, this is true across the board through all holidays. There really isn't a best holiday for package pricing. The specific deals that are offered on different kitchen and laundry packages change each year, but you can rest assured you'll find great package deals during all of these sales annually.
Read more about appliance packages in our guide!
Other Ways to Save on New Appliances
There are a few other tips we can offer to help you save money when buying a new appliance.
Older models will generally be less expensive than newer, just-released models, and are more likely to be on clearance. If newer models have just been released, prices generally drop on the older models to make room for the new.

Check out Scratch and Dent sales - these are items with scratches or other minor cosmetic defects that are sold at a discount.

Clearance items - An appliance may enter our clearance section for a variety of reasons. They are often customer returns that were used once or twice, or delivered but not used.

Rebates can help as well. There are individual manufacturer rebates for specific models as well as package rebates you can get by purchasing a certain number of qualifying models from the same brand. There are also Energy Star rebates for replacing an older, less efficient appliance with an Energy Star rated model. Click here for a current list of manufacturer rebates updated weekly.

Special financing

offers, usually through a credit card partnered with the store. Spreading out the cost of the appliance can be easier than shelling out a lump sum!
Lastly... shop smart! Whether that means keeping track of price changes and rebate offers or choosing "older" models, it is up to you and your preferences. The salespeople at your local appliance store would be happy to help you find the best deals!
In the end, the best time to buy appliances is when you need them. If you need appliances this week, you'll likely be able to find products at reasonable prices that suit your needs. Head to your local store and see what's available. However, if you want to hit the best sales on the broadest selection of products and packages available, be sure to hit one of these holiday promotions.
Thank you for reading this blog. We hope that you found it informative and helpful. We encourage you to write a comment below - We value your input!
Editor's Note: This blog was originally written in June of 2017 and has been completely revamped and updated for accuracy as of the publication date noted above.