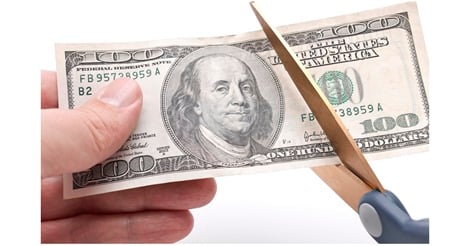 We often hear this question from customers: "When is the best time to buy appliances?" The answer is actually pretty simple - think holidays!
If you have the luxury of planning your next appliance purchase, you may want to consider looking at appliances during one of the industry's holiday sale periods. But sometimes you just can't wait for a holiday. If your refrigerator is not cooling, or your dryer is dead or you are moving into a new home, you may not have the pleasure of marking your next appliance purchase on your calendar and waiting for a sale. However, if you do have time on your side, consider these holiday periods for the best deals.
When do the holiday sales typically take place?
There are several main sales throughout the year, which does not include promotions that specific locations or manufacturers may be running at any given time:
President's Day

Memorial Day

Independence Day (Fourth of July)

Labor Day

Columbus Day

Black Friday (Thanksgiving)

New Year's
How long do the sales typically last?
The exact dates of these promotions are never set in stone and can vary from year to year, but generally the sales last for about two weeks or so around the given holiday. Generally there is a one-week to 10-day lead-up to the holiday itself and then the sales usually last 3-7 days following the holiday.
Which brands and models generally go on sale?
One of the things that make these holiday sales some of the best times to buy appliances is that almost every brand participates in each holiday with some sort of sale program. The models that go on sale and the degree to which each model is discounted during any given period is unpredictable. However, the deals are generally very good across most major brands. If you have a brand you are particularly loyal to, you may want to see if they offer any special promotions or rebates throughout the year. For example, Maytag runs a promotion each May for "Maytag Month."
It is important to note that the stainless steel and black stainless steel appliances are generally discounted more than comparable black and white models, which are usually cheaper when at full price. This isn't an ironclad rule but a pretty consistent pattern.
Is one holiday sale generally better than another?
When people want to know when the best time to buy appliances is, sometimes our first answer isn't what they want to hear. All holidays are the best time, but some people want a specific time period they can aim for. However, there is no particular holiday sale that is really any better than another. For each holiday, the manufacturer promotional programs change, rebates change and package deals change. One manufacturer may have better deals during Memorial Day and another may have their best deals for Black Friday.
However, the overall strongest promotions are for Black Friday, July 4th, President's Day, and Memorial Day. The next strongest are for Labor Day, Columbus Day, and New Year's/Year End. If you buy during any sale period, you are likely to get a great deal, but the most strongly promoted holidays tend to have the best deals overall. Unfortunately, we can't predict what types of appliances or brands will be at the deepest discounts!
What about the best time to buy packages?
As part of these holiday promotions, most manufacturers and retailers typically offer great deals on both individual appliances and on kitchen or laundry appliance packages. Again, this is true across the board through all holidays. There really isn't a best holiday for package pricing. The specific deals that are offered on different kitchen and laundry packages change each year but you can rest assured you'll find great package deals during all of these sales annually.
Read more about appliance packages in our guide!
CLICK HERE FOR SOME SAMPLES OF RECENT HOLIDAY PRICING!
(Note: The pricing shown is only valid for the dates shown in the ads.)
What are some other ways I can save money on new appliances?
There are a few other tips we can offer to help you save money when buying a new appliance. First of all, older models will generally be less expensive than newer, just-released models, and are more likely to be on clearance. If newer models have just been released, prices generally drop on the older models to make room for the new.
Additionally, you may want to shop Scratch and Dent sales - these are items with scratches or other minor cosmetic defects that are sold at a discount. Customer returns are a similar story - we may sell off deeply discounted items that were used once or twice (or delivered but not used). You can find examples of Scratch and Dent items and customer returns on our list of clearance appliances, which is updated weekly.
Take advantage of rebates where possible. Some rebates are available for replacing an older, less efficient model with an Energy Star model. Click here to see a current list of manufacturer rebates updated weekly.
You may be able to take advantage of special financing offers as well. While this may not necessarily give you a deal on the overall price of the appliance, it can mean spreading out the cost to make your day-to-day expenses a little easier to manage.
Lastly... shop smart! Whether that means keeping track of price changes and rebate offers or choosing "older" models is up to you and your preferences. The salespeople at your local appliance store would be happy to help you find the best deals!
In the end, the best time to buy appliances is when you need them. If you need appliances this week, you'll likely be able to find products at reasonable prices that suit your needs. Head to your local store and see what's available. However, if you want to hit the best sales on the broadest selection of products and packages available, be sure to hit one of these holiday promotions.
Thank you for reading this blog. We hope that you found it informative and helpful. We encourage you to write a comment below - We value your input!