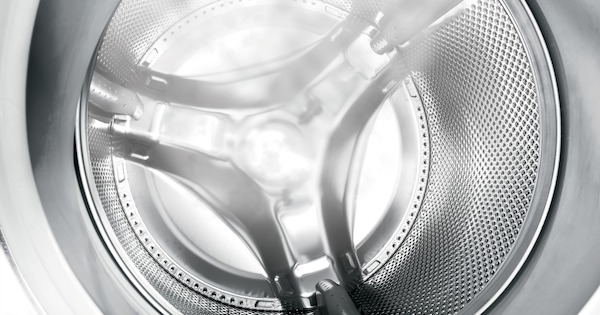 If you are in the market for a new washer, you are probably trying to learn about every style and option available to you. One option worth exploring is a washing machine with steam - and you can find more features to consider in our washing machine buying guide, too. These cutting-edge washing machines feature a steam cycle in addition to traditional water cycles.
Steam in a washer provides improved stain removal and can help eliminate odors and prevent wrinkles. It works similarly to a garment steamer. Steam powerfully penetrates the fabrics, and the heat can help sanitize items as well. If you love cleaning with steam, there are also steam dryer models so you can purchase a steam-cleaning pair.
You Should Consider a Steam Washing Machine If...
You want to sanitize your fabrics - ideal for households with children

You want to reduce allergens such as dust mites and pet dander

You want to reduce wrinkles before you transfer clothes to the dryer or air-dry

You want to fight stains without using rough wash actions that could prematurely wear out more delicate fabrics

Your budget allows for a mid- to high-end washer model (pricing for steam cycle washers starts at around $999)
Different washing machines offer different types of steam cycles and options - they may release the steam early on in the cycle to help detergents and prewash additives penetrate fabrics, during the cycle to soften the clothes and improve the detergent's dissolving process, or at the cycle's end to sanitize or reduce wrinkles. They may also incorporate additional wash actions, soak time, or higher water temperatures, which may extend the time of the cycle.
Steam cycle washers have been around for long enough that this technology is no longer "new" to the market, so choosing a steam cycle washer doesn't mean you're taking on the extra risk of an untested technology.
Here are a few examples of what different brands have to offer in steam cycle washers:
Samsung: Samsung releases steam from the bottom of the washer in their Steam Wash cycle rather than misting it down from above. You can add it as an option to a cycle. It is used in the sanitize and allergen cycles by default.

Whirlpool: Whirlpool's Steam Clean option comes in during the wash cycle to boost stain removal.

Maytag: Maytag's Steam For Stains option comes in after the wash but before the rinse. It combines extra soak time and higher water temperatures to tackle tough stains.

Electrolux: Perfect Steam from Electrolux also rises from the bottom of the washer, like Samsung's system, and can assist with deep cleaning and stain removal as an option. It is also incorporated into their sanitization cycles.

LG: LG's Steam option can be added in some of its cycles. It also helps fight allergies and stubborn dirt. This option is defaulted in tub cleaning to prevent the unit from having unwanted molds and odor.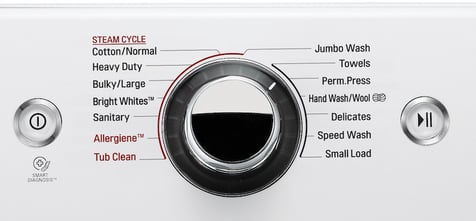 Let's take a look at two of the best selling top load and front load washers that feature steam cycle washer technology from LG and Electrolux!
LG Top Load Washer with Steam
If you are interested in a top loading washer with a steam option, the LG WT7900HBA is one to consider. At $1,349, it prices above some entry level models but has the feature package to back it up. It is also Energy Star rated and features an extra-large 5.5 cubic foot capacity tub. This impeller model has a direct drive motor with spin speeds of up to 950 RPM.
The low-profile impeller agitator helps boost the capacity without sacrificing cleaning power. With LG TurboWash3D, you can finish a load in just 29 minutes while still keeping the gentle cleaning quality! This model is AAFA Certified and has the Allergiene cycle with a defaulted steam setting to remove dust and insects, which can barely seen by the eyes, from your clothes.
Most washers only have one motion, but this model from LG uses 6Motion Technology, which provides six unique types of motion that adjust depending on the clothes' washing needs. You can also use its Water Plus option if you want to add more water just by touching a button.
Other options include ColdWash™, Delay Wash, Soak, and more. Last but not least, this model comes with smart connectivity. Start your washer remotely and get a notification when the cycle is complete!
Cycles & Options
14 Wash Programs: Normal, Heavy Duty, Bedding, Deep Wash, Sanitary, Allergiene, Bright Whites, Pre Wash+ Normal, Delicates, Perm Press, Towels, Speed Wash, Waterproof, Downloaded

16 Wash Options: TurboWash®, Steam, Soak, Extra Rinse, Add Garments, Delay Wash, Control Lock, Water Plus, ColdWash™, Rinse+Spin, Spin Only, StainCare, Tub Clean, Signal, Remote Start, Wi-Fi

SlamProof™ Lid

Smart capable - Wi-Fi connectivity

3-Tray Dispenser
Click here to read over 110 real customer reviews of this product!
Note: Customer reviews on our website are mixed, but overall reviews are positive on other retailer websites.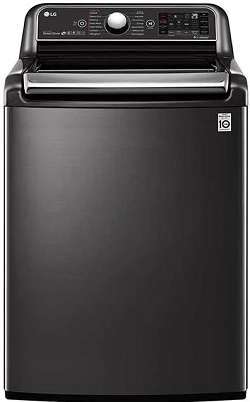 Electrolux Front Load Washer with Steam
Electrolux offers a best-selling line of front load washers that were updated in 2021. The Electrolux ELFW7537AW 4.5 cubic foot front load washer comes with a range of great cycles and options plus an Adaptive Dispenser designed to accept detergent pods as well as liquid or powder detergents.
This richly featured model includes ten cycles, including an 15-minute Fast Wash option. Electrolux's Perfect Steam option boosts stain-fighting power with steam that rises from the bottom of the washer to thoroughly penetrate fabrics. You'll also have the Stain Treat II option designed to target set-in stains. The Sanitize water temperature option handles bacteria and allergens for those times when you really want to "erase" what happened to a garment! Use Extended Refresh if you can't quickly switch clothes from the washer to the dryer: the washer will rinse and spin your clothes periodically to keep them fresh.
Electrolux's Platinum Star Limited Warranty really "shines" with one year of labor and three years on parts. The standard 27" platform and reversible door make installation convenient no matter where your laundry area is. This model is available in white at $1,149 or Titanium for $1,249.
Cycles & Options:
11 Cycles: Heavy Duty, Whitest Whites, Normal, Delicates, Rinse & Spin, Clean Washer, Fast Wash (15 minutes), Activewear, Colors, Towels, Allergen

7 Options: Delay Start Time (1-12 Hours), Extended Refresh, Extra Rinse, Perfect Steam, Steam, StainTreat II, Pure Rinse

Adaptive dispenser for PODS

Perfect Balance System/Second Floor Guarantee
Click here to read over 165 real customer reviews of this product!
Electrolux ELFW7537AW - $1,149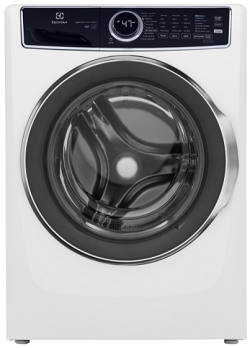 Thanks for reading this blog about steam cycle washer technology. Both of the models we compared above have hundreds of customer reviews, so be sure to check them out on our website! We hope it was helpful and informative. We've also written about steam cycle dryers.
Steam cycle washers are available from a variety of brands in addition to LG and Electrolux, including Whirlpool, GE Appliances, and Samsung. You can find washers with steam cycles starting at around $1,000 in both top and front load models, including compact washers.
Please leave us a comment below - We'd love to hear from you!
Editor's Note: This blog was originally written in February of 2017 and has been completely revamped and updated for accuracy as of the publication date noted above.