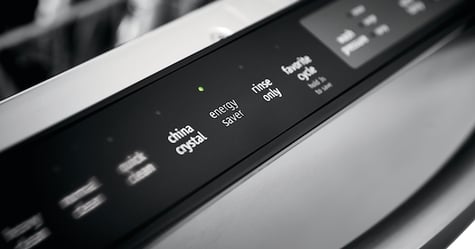 Even if an environmentally friendly model isn't at the top of your list of features when buying a new appliance, appliances that operate more efficiently can be a great deal for your wallet by reducing utility costs. We've all seen those blue Energy Star stickers on various appliances, from refrigerators to washing machines - but what do they actually mean? We'll explore the different meanings of Energy Star ratings on different appliances so you can see if the benefits are worth considering for your next appliance buying adventure.
What is Energy Star?
The Energy Star rating system is set forth and maintained by the Environmental Protection Agency (EPA). An appliance can receive the Energy Star label by meeting certain efficiency guidelines. These guidelines can be adjusted from year to year over time due to changes in technology, the actual household performance of rated products, and other factors. So as appliances as a whole get more efficient over time (e.g., most modern washing machines use a lot less water today than they did ten years ago, even if they aren't Energy Star rated), the Energy Star rating system adjusts to account for that. To receive that little blue logo, an appliance has to undergo certain tests to make sure it lives up to the Energy Star standards.
What Does an Energy Star Rating Mean?
You can find an up-to-date list of the individual requirements for different appliances at the official Energy Star website. When it comes to appliances, here are the current requirements for Energy Star ratings, which are approximate rather than exact due to the variation between models:
(Source - A great handbook for consumers with a lot of information on how more efficient appliances save you money as well as how Energy Star calculates the cost savings!)
There are also Energy Star guidelines for air conditioners, dehumidifiers, and air purifiers. Today's Energy Star appliances save you hundreds of dollars in utility costs compared to appliances from the year 2000!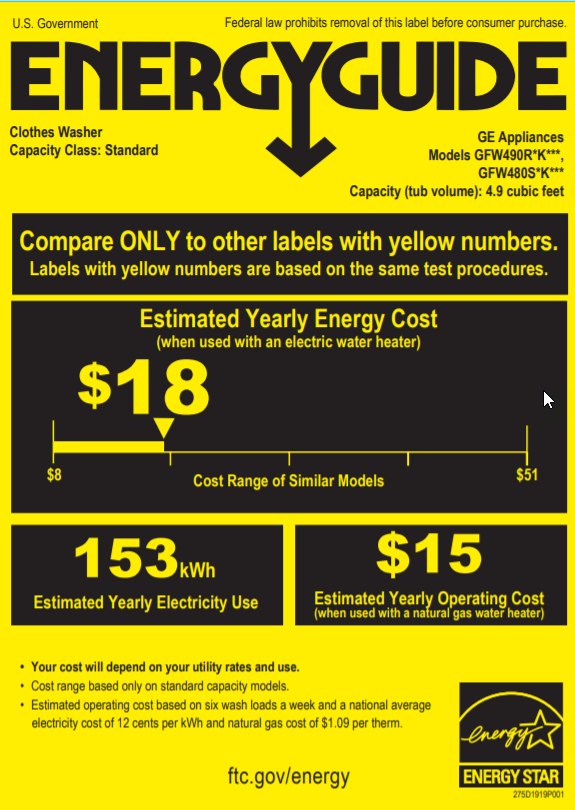 Energy Star Appliance Rebates
Looking to save even more money on Energy Star Appliances? Enter your zip code into the Energy Star Rebate Finder to take advantage of special offers in your state, county, and local area. Rebates are often offered through energy providers rather than through appliance dealers, and may be for the purchase of an Energy Star product or for recycling an older inefficient product. For the best price, you can "stack" these Energy Star-specific rebates with other appliance rebates and holiday sales!
You can also use the Energy Star Best Value Finder to help narrow down the best Energy Star appliances for your needs.
Want more helpful information on choosing a new appliance? Check out our FREE Appliance Buying Guides!
What do you think about Energy Star appliances? Although some of us may miss the performance and simplicity of older appliances, the cost savings of new efficient appliances are pretty significant. Leave us a comment below - We'd love to hear from you!