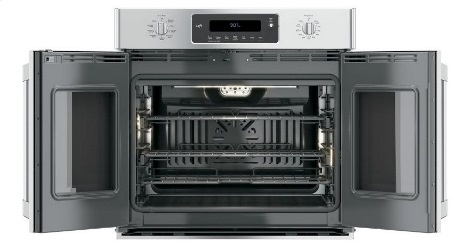 Not everyone knows about the benefits of ADA compliant appliances and how they can make daily life with a physical disability just a little easier. We all depend on kitchen appliances to get a jumpstart on our day. Whether it's opening up the refrigerator for a glass of cold orange juice or using the range to pan-fry eggs, sausage or bacon, we often turn to our appliances first thing in the morning and throughout the day. One way or another, we rely on these major appliances in our everyday lives to simplify things - but for someone with disabilities, using standard appliances not designed with ADA (Americans with Disabilities Act) accommodations can make appliances a lot less convenient - and, in some cases, dangerous.
Thankfully, there are brands that manufacture products designed for people with physical disabilities. Let's take a look into a variety of ADA-compliant appliances that can make a difference in the daily lives of so many of us.
First up on our list of ADA compliant appliance is the GE Cafe model CT9070SHSS French Door Single Wall Oven. It is a brilliantly featured unit that is designed to allow the user to pull on one of the two handles, which opens both doors simultaneously. This makes loading and unloading the oven cavity a bit easier. Speaking of easy, two full width smooth gliding ball-bearing oven racks are capable of holding up to 50 pounds each. This wall oven features True European Convection - a convenient way to speed up cooking times while lowering temperatures
GE has also incorporated WiFi into this beautifully designed product. You can wirelessly program and control this oven from your smartphone via the GE WiFi app. This wall oven is designed to be accessible and easy to open. It's available in stainless steel only and priced at $3,999.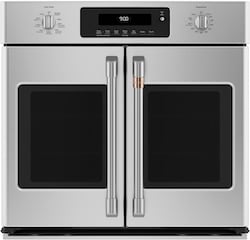 Click here to read over 40 real customer reviews of this product!
If you are looking for a free standing ADA compliant range, the Frigidaire Professional model FPGH3077RF Front Control Free-Standing Gas Range is one of the finest commercial-looking ranges that we've seen in some time. Easily accessible front controls keep the user from reaching over the cooking surface for adjustments. A full stainless steel top with five burners complete the cooking surface. The center burner can adjust from a single round 500 BTU simmer or power up to a blistering 15,500 BTU oblong burner for griddles or larger pans.
The 5.1 cubic foot convection oven with one ball-bearing oven rack will certainly be helpful for large meals, and with the included temperature probe with on screen display, you don't have to guess about food temperatures. This Frigidaire model also includes a ball-bearing gliding drawer assembly for easy push and pull operation. This model fits in any standard 30" opening and is priced at $1,999, available in stainless steel only.
Frigidaire Professional FPGH3077RF - $1,999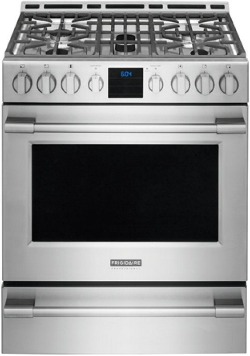 Click here to read over 300 real customer reviews of this product.
Next on our list of ADA compliant appliances for your kitchen is a unique built-in microwave from GE. The GE Profile PEB7227SLSS is a built in microwave that allows for many different installation options. Unlike a standard over the range microwave that must hang below a cabinet with its bottom edge exposed, this microwave can be installed directly into surrounding cabinetry like a wall oven would be. It offers a large 2.2 cubic foot capacity, an extra large 16" turntable and easy to operate glass touch controls. All that, plus it's designed to be easy to access and open!
It is priced at $399 in stainless steel and is also available in black, model PEB7227DLBB and white, model PEB7227DLWW at $349 and black stainless steel, model PEB7227BLTS at $429.
No kitchen would be complete without a refrigerator. A great ADA compliant model to look at is the Electrolux model EI24RD10QS. This 5.0 cubic foot twin drawer refrigerator may possibly be hands-down the easiest refrigerator for those with disabilities to access. Full depth Luxury-Glide drawers bring food to the user rather than shelf-surfing to the rear in order to find what you're looking for. Self closing drawers mean that a simple push or bump of the drawer will close it easily. Door ajar alarms will signal you if a door was mistakenly left ajar or if an item is obstructing it from closing. Power failure and temperature alarms alert the user if problems arise so you can stay on top of any potential issues. Top edge controls on the upper drawer are easily set via the five control buttons.
Electrolux includes a standard Pure Advantage Air Filtration System to help eliminate odors from various foods such as seafood, garlic and onions. A Platinum Star Limited Warranty offers three years parts and one year labor coverage. This model is priced at $2,649 and comes in stainless steel only.
Elexctrolux EI24RD10QS - $2,649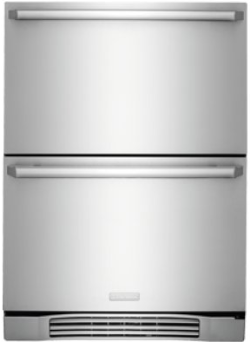 Last but not least on our list of ADA compliant appliances for your kitchen is the DD24DAX9N Double DishDrawer Dishwasher from Fisher & Paykel. This unique model is designed to fit existing cabinetry and has comparable dimensions to traditional dishwashers. This model has two independent drawers for added convenience and better ergonomics. Small loads can be done in either drawer and the two operate independently. The interior is designed for convenience with different racking configurations and folding tines to accommodate different sizes of cookware and dinnerware. This model is priced at $1,099 in stainless steel and is also available in black, model DD24DAB9N at $1,099 and white, model DD24DAW9N also at $1,099.
Fisher & Paykel DD24DAX9N - $1,099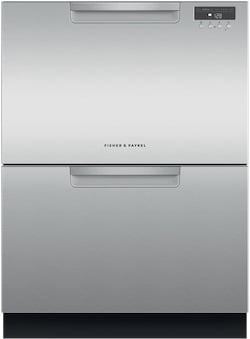 That's it for our review of ADA compliant appliances. There are of course many other ADA compliant models on the market but we felt that these were some of the best products in each category. Visit our website for dozens more ADA-compliant appliance models.
We hope these reviews proved helpful in uncovering some options that fit your specific needs. Please leave us a comment below. We'd love to hear from you!
Editor's Note: This blog was originally written in February of 2018 and has been completely revamped and updated for accuracy as of the publication date noted above.