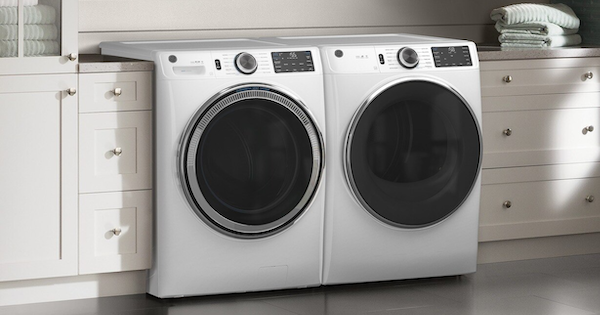 When you're shopping for a new front load washer, you'll probably notice that the cheapest options are around $949-$1,049 outside of holiday sale periods. If you want to get the most bang for your buck, you're in the right place! We'll show you which entry-level front load washers have the most features to help you choose which option is best for you.
Whirlpool, LG and Electrolux currently make the cheapest front load washers at $949-$999. Your options really open up at $1,049 with options from GE and LG as well.
Great Bonus Features Available on Cheap Front Load Washers
Do you have to get a super basic model if you want to keep your spending down? Nope! Models in this price range can include great features like...
Features that are pretty much industry standards at this point include direct drive motors with 10-year warranties, stainless steel drums, and capacities of at least 4.0 cubic feet. Steam is also relatively common. Personally, I'm a big fan of the bulk detergent dispensers and Wi-Fi connectivity.
My Top Picks for Entry Level Front Loaders
At $1,049, that's where your options really start to open up. And don't forget that holiday sales can save you $100-200 off the normal price, and "mid-tier" models are more likely to go on sale than the entry-level models. You might end up paying about the same as you would for an entry-level option if you time it right!
Options I like at $1,049 include: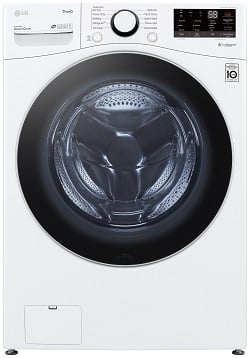 My cheapest favorite is the LG WM3400CW, retailing at $949. It has a spacious 4.5 cubic feet capacity and covers the basics with all of the cycles you need, plus useful options like Delay Wash, Prewash, and Extra Rinse. It also has a Tub Clean cycle - add a cleaning tablet or other product and run the cycle every month or so to cut through detergent buildup and prevent mildew and odors. As you can tell, it's not quite as stylishly designed as the 3600 model above.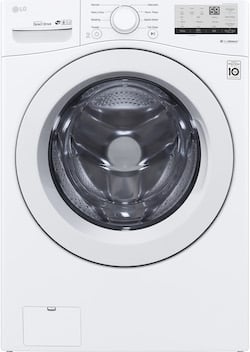 You could also go for the Electrolux ELFW7337AW, retailing at $999, it has pretty similar features though lacking some options you may like, such as the Prewash option. However, Electrolux's Second Floor Guarantee might be of interest if you're installing your washer on an upper floor. I'd recommend upgrading to the ELFW7437AW at $1,049 (pictured below) if you want an Electrolux washer. The 437 comes with features like an 18-Minute Fast Wash cycle and a StainTreat option, plus a nicer-looking control panel.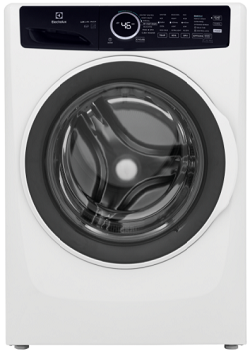 I hope this helped you quickly get an idea of which budget front load washers have the most features. For more options to explore, check out our reviews of the best front load washers of the year!