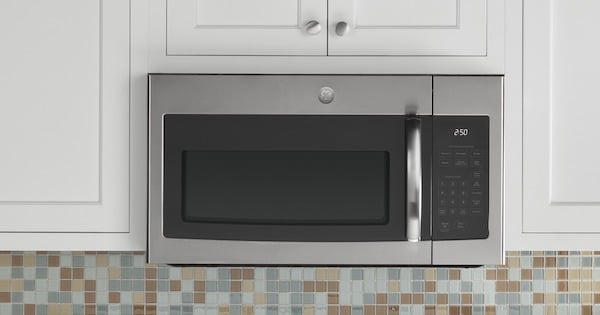 Whatever happened to GE Spacemaker? GE made a bold move back in 1979 when they began offering the first over the range microwaves to the market. They may seem commonplace now, but back in the day, combining stovetop ventilation and microwaves together was a big deal!
If you have a GE Spacemaker microwave, you might be disappointed to discover that GE has discontinued the Spacemaker line. There is no longer a need to distinguish this type of microwave since over the range models have become so common, so it has been absorbed back into GE's main product lines. Spacemaker microwaves aren't particularly compact compared to typical over the range models - most over the range microwaves are about 30" wide (a few are 36" wide) and any over the range microwave should mount into the same spot as an older Spacemaker unit.
Discover the 5 Best Over the Range Microwaves of 2020
GE still offers a limited range of replacement parts and informational diagrams for some GE Spacemaker microwave models, which you can find by searching the model number on their official GE parts website. If you are dead-set on preserving your GE Spacemaker microwave, you can also look to eBay or other resources for older or secondhand parts. If you want to find out how old your model is, check out GE's serial number guide.
However, it's possible you're considering replacing the model. In that case, here are some potential replacements!
1. The Top-Selling GE JVM3160RFSS - $289
The most popular GE over the range microwave we sold in 2019 is the GE JVM3160RFSS, a 1.6 cubic foot stainless steel model retailing at $289. It's also available in white, black, GE slate, and even bisque. So far it's also our top seller for 2020!
It comes with 1,000 watts of cooking power and a 300 CFM vent. It's a great price considering that the cheapest over the range microwaves start at around $199.
Click here to read over 810 real customer reviews of this product!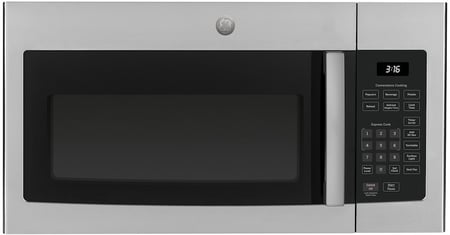 2. The Best Seller Frigidaire FGMV17WNVF - $379
Our top-selling model so far for 2020 besides the GE model above is the Frigidaire FGMV17WNVF. This microwave includes LED interior lighting and LED cooktop lighting, an extra-large 13.5" diameter turntable, and 1,000 watts of cooking power.
It has a 300 CFM two-speed exhaust fan and an Effortless Clean interior that's easy to wipe down. A rack is included so you can cook multiple dishes at once. It comes in stainless steel and black stainless steel.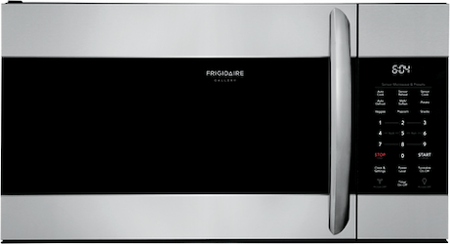 3. Whirlpool Low-Profile Microwaves - $449+
If you are looking for a truly compact microwave, you may want to consider new low profile microwaves from Whirlpool and KitchenAid. These unique models have 1.1 cubic feet of capacity and are around 10.25 inches tall, a full 6 inches less than your typical over the range microwave, but still have enough internal height clearance for tall glasses so you don't lose any functionality. These models start at around $449 MSRP.
Click here to read over 530 real customer reviews of this product!

If your old GE Spacemaker microwave is still kicking, that's pretty impressive! Unfortunately, replacement parts may become increasingly difficult to find as GE moves away from that line of products. Now that over the range microwaves are so widespread, you don't need to stick to GE Appliances or the Spacemaker line to find a replacement. Check out our reviews of the best over the range microwaves of the year to compare more great products!
Please leave us a comment below - We'd love to hear from you!
Editor's Note: This blog was originally written in March of 2019 and has been completely revamped and updated for accuracy as of the publication date noted above.