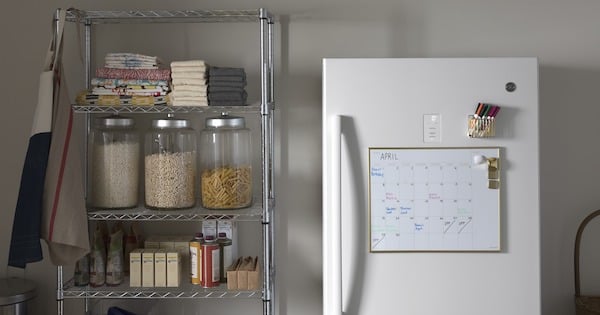 Please note: Freezers have been in high demand, and they are sold out all over. We don't know when they will be back in stock. As a result, this article may be just a little bit less useful in these trying times!
So you're looking for a garage ready upright freezer. Options are limited and it can get confusing when you're trying to research your options online - a freezer may get tagged as a "garage ready" model by a website simply because people have left reviews stating that they have installed it in a garage. In mild climates where the temperature never drops below 40 °F or rises above 90 °F or so, it's possible to grab any old freezer and stick it in the garage. However, if you're contending with freezing winters, it's not so easy.
We'll review which major appliance brands offer upright freezers that can be installed in your garage to help you choose the right model for your needs! One great resource on why you should choose a garage ready model and what options are available can be found here. They really did their research!
For more information on choosing a new freezer, check out our freezer buying guide.
Table of Contents
Brands That DON'T Make Upright Garage Freezers
We'd like to help you narrow your search by pointing out which brands that make freezers but do not offer garage ready upright freezers as of this writing. These include:
Whirlpool - The owner's manuals for their upright freezers (both frost free and manual defrost) state that they perform best in temperatures above 40 degrees.

Maytag (owned by Whirlpool) - Their owner's manuals state that they perform best in temperatures above 40 degrees.

Amana (also owned by Whirlpool) - Same as above.
Frigidaire is a mixed bag. Their upright freezer manuals for the new 2020 models do not mention ambient temperature ranges at all and make no reference to garage installations. In early 2020 they began discontinuing a series of models that did explicitly mention they could handle temperatures from 0-110 degrees. So until we get confirmation that these models can handle the same temperature range as the previous generation, we don't want to recommend these models for freezing winters.
So although you can install an upright freezer from one of these brands in a garage, and no one can stop you, they're not technically made for it. The product could fail prematurely and it may impact warranty coverage.
What's left? Well...
GE Appliances: Your Best Value Option
GE models are widely available with a broad service network. Local appliance stores like us may even offer in-house service for the brand, so you don't need to call a 1-800 number and you can get service quickly! GE also claims it has "the highest rated upright freezer lineup in the industry" based on aggregated ratings and review data from their own website and "leading retail websites."
There's also the Gladiator brand (owned by Whirlpool) that offers some garage refrigerators and freezers with a rugged aesthetic. GE's options are more affordable and come in a wider range of sizes. All of GE's upright freezers are garage ready and can tolerate temperatures from 0-110 °F.
GE upright freezers come in 3 sizes:
14.1 cubic feet

Height: 62"

Width: 28"

Depth: 32"

17.3 cubic feet

Height: 65"

Width: 33"

Depth: 31.25"

21.3 cubic feet

Height: 76.5"

Width: 33"

Depth: 31.4"
In each size there are two different white models at slightly different price points. The cheaper models have wire bins and shelving and fixed white plastic door shelves. For $20 more, the models come with glass shelves, clear freezer bins, and clear door bins. All of the models are frost free, so no manual defrost required.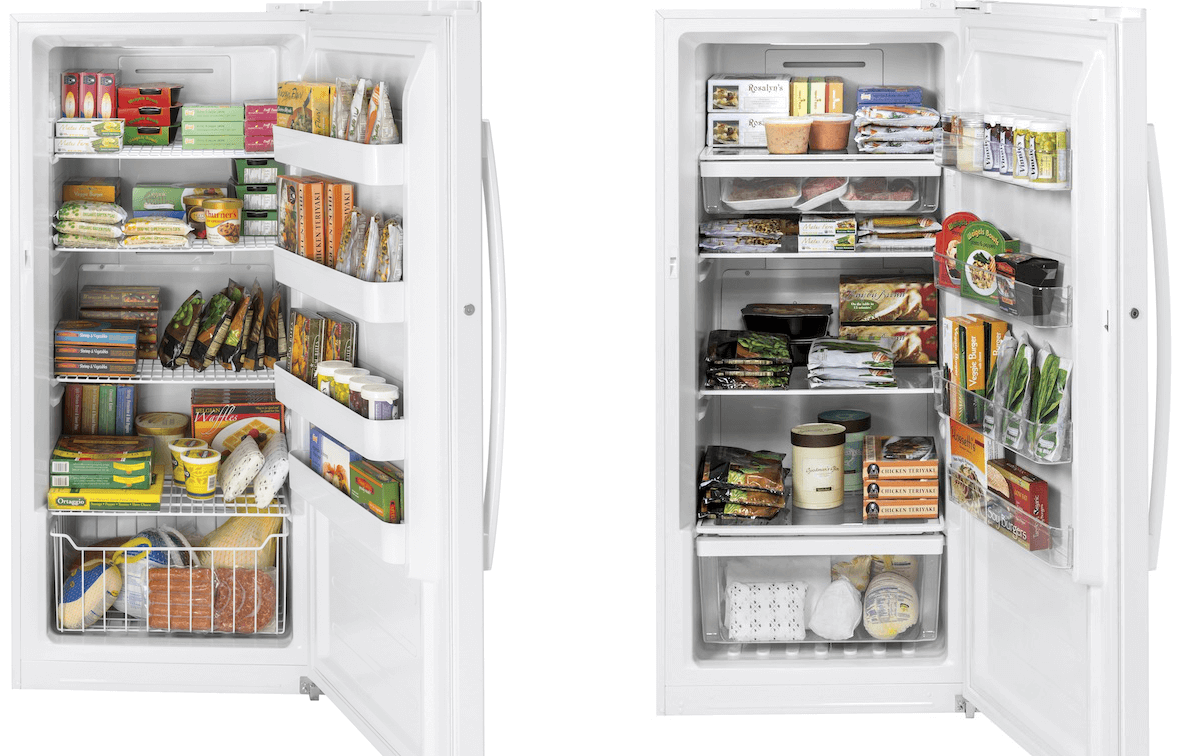 Shop all GE upright freezers here!
Review: The GE FUF14DLRWW Upright Freezer - 14.1 cu ft - $799 MSRP
The GE FUF14DLRWW comes with all of the features you need in a freezer, plus a little extra: this is the "upgrade" model with clear shelving and bins. The LED interior lighting is bright and energy efficient. There's also a lock - useful for keeping kids away from the freezer.
Exterior electronic temperature controls let you adjust the temperature without opening the door, or use the Turbo Freeze option for those times when you've loaded a bunch of fresh food into the freezer. There's also an audible temperature alarm if the interior gets too warm as well as a door open alarm.
This freezer has all of the "Oh! That's nice!" features you could want, and at a great price. Bonus: it's Energy Star rated, so it will cost you 10% less to run than similar non Energy Star models.
Click here to read over 365 real customer reviews of this product!
GE FUF14DLRWW - $799 MSRP - CLICK HERE FOR CURRENT PRICING!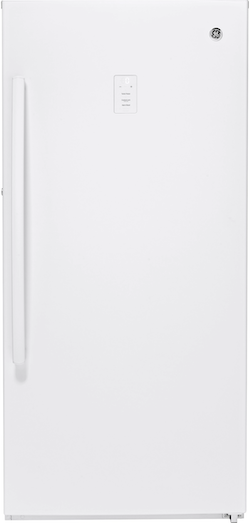 Review: The GE FUF17SMRWW Upright Freezer - 17.3 cu ft - $879 MSRP
This is one of the cheaper models with wire bins and shelving. That's the only real difference besides the size to the "nicer" models. You still have a lock, audible temperature and door open alarms, exterior electronic temperature controls, LED lighting, and a Turbo Freeze option. This model is not Energy Star rated but is still on the low end of energy costs, according to its Energy Guide.
Click here to read over 65 real customer reviews of this product!
GE FUF17SMRWW - $879 MSRP - CLICK HERE FOR CURRENT PRICING!
We hope this helps you choose a new freezer. Leave us a comment below - We'd love to hear from you!