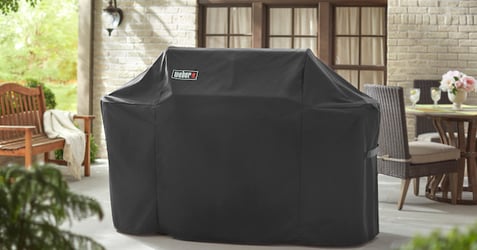 If you love your Weber grill and are looking to take your grilling to the next level, you'll want to read this article to learn more about the awesome Weber accessories available to you. These accessories can help protect your grill, clean your grill, enhance the food you cook and just generally make your grill and grilling experience more awesome!
In this article we'll cover all of the major categories of Weber accessories, complete with photos and price info. To learn more about Weber's model lineup of grills, read our full article Weber Gas Grills - Everything You Need To Know.
This article breaks Weber accessories down into these major categories:
Grill Covers

Cooking Accessories and Tools

Grill Cleaning

Grill Technology

Grill Components
Grill Covers
The most popular item in the Weber accessories lineup is, of course, the grill cover. Anyone who loves their grill will want to invest in a cover to protect it from the sun, wind, rain and snow (depending on the area you live in). Weber's line of covers is simple, well made and reasonably priced. Their covers come with a handy storage bag as well.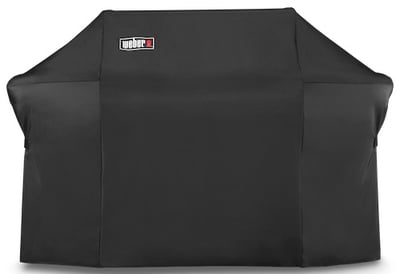 Weber covers are priced as follows:
Spirit II Covers - $49 to $59 depending on grill model

Genesis II Covers - $59 to $79 depending on grill model

Summit Covers - $79
Be sure to invest in a cover to protect your investment. At these prices, you can't go wrong!
Cooking Accessories and Grill Tools
Weber has a wide range of cooking accessories and tools within their lineup. They offer everything from rotisseries to smoker boxes with apple wood chunks to vegetable grilling baskets to cooking utensils and everything in between. They're a great way to expand what you can do with your Weber grill! If you can dream it up and it's related to grilling, you'll probably find it within the complete line of Weber accessories. Click here for all of their current accessories with prices.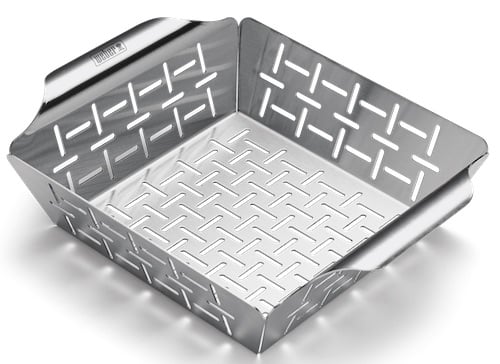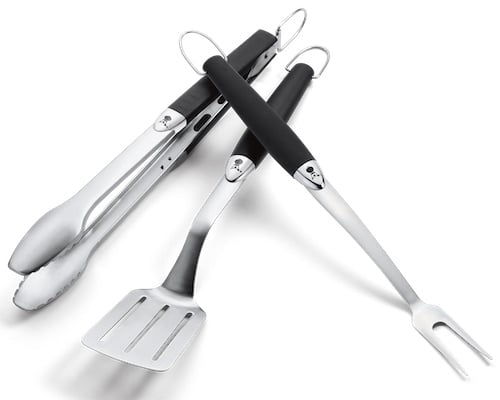 Grill Cleaning
Keeping your grill clean between uses is one of the most important things you can do to prolong the life of your grill and ensure that your food will taste delicious. Weber has specially designed brushes to help keep your grill in like-new condition all season long. Their line of brushes is very reasonably priced - most items are under $20!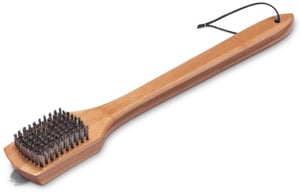 Grill Technology
When we talk grill technology, we are basically talking about thermometers. One of the coolest Weber accessories on the market is the Weber iGrill. The Weber iGrill 3 works with most Spirit II and Genesis II series models. This awesome app-connected thermometer allows you to track the internal temperature of your meat on your phone, giving you maximum precision on your cooking. You'll know exactly when your food is done and ready to serve. This saves you a lot of effort: no need to constantly check on your steaks or chicken breasts to make sure they don't burn, and you don't have to try to fiddle with a meat thermometer in the rippling hot heat of the grill! This accessory is a great option for people who like to entertain with a barbecue. You can focus on your guests rather than worrying about your entrees and still impress them with your grilling skills!
Weber's iGrill accessories price between $69 and $99 depending on the model. For less tech-savvy grill masters, Weber also offers a traditional handheld digital meat probes for under $10!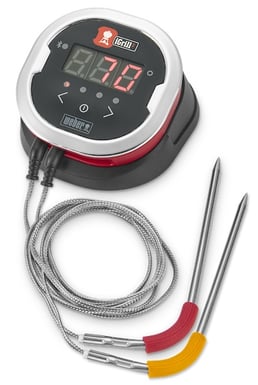 Grill Components
Making small but highly effective upgrades is easy thanks to Weber's readily available replacement parts. You may want to upgrade your Flavorizer bars or cooking grates to stainless steel or replace your existing porcelain enameled ones. Weber offers porcelain enameled and stainless steel versions of both items pricing anywhere from $29 to $89 per set for Flavorizer bars and $59 to $119 for cooking grates depending on your desired material and the size of the grill you own.
If you're not a Weber grill fan already, you might be wondering - What's a Flavorizer bar? Check out our article on the Weber GS4 grilling system to learn more!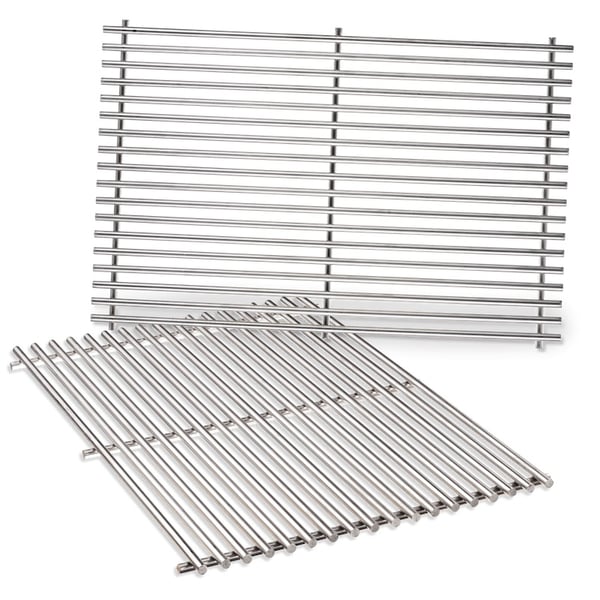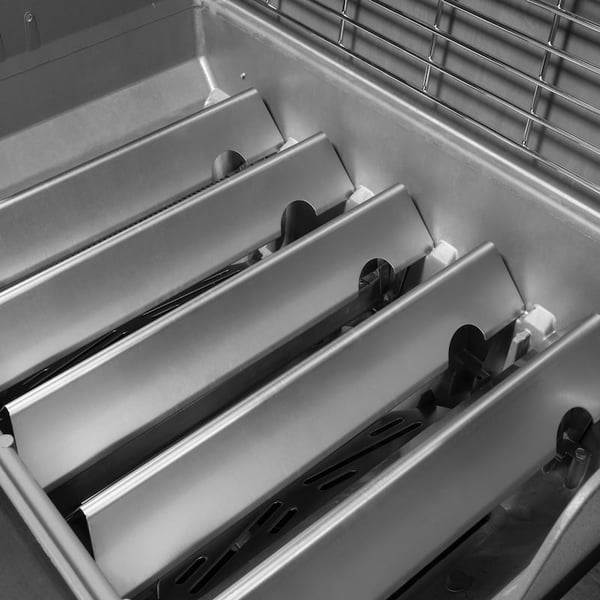 Additional Resources
We hope you enjoyed our review of the Weber Accessories. To learn more about Weber, read our full article - Weber Gas Grills - Everything You Need To Know!
For a complete list of over 130 Weber accessories with prices, click here.
If you want to learn more about the process of comparing gas grills from different manufacturers and all the different styles, types and features of grills across the industry, download our Free Grilling Buyer's Guide below.