Short on Time? Watch our GS4 Video!
There are four main components that make up the Weber GS4 Grilling System. They are:
Infinity Ignition

High Performance Burners

Flavorizer Bars

Grease Management System
Let's take each component and break it down in detail to give you a better idea of what each feature actually means for you.
Infinity Ignition
The ignition is one of the most important parts of the grill for any grill master. Anyone who's ever struggled with their grill not lighting due to a dead ignition knows this all too well. Weber is big on reliability and their Infinity Ignition is the foundation of that reliability. Their grills are designed to ensure flawless ignition every single time with upgrades like heavy-duty coatings on the wires to improve heat resistance, a protected ignition module with batteries that are easy to replace, and an improved electrode design. Improving performance and protecting the parts of the ignition from heat and the elements ensures you get the most out of your grill.
Weber also physically ignites each grill during their test process before the grill leaves the factory, guaranteeing that any manufacturing defects are caught right away.
High Performance Burners
The term "high performance" is thrown around all over the place, but what does it mean in the context of a gas grill burner? For Weber, "high performance" means components that are improved through testing and customer feedback to ensure maximum usability. For example, Weber noticed that due to the way gas pressure in their burners worked, temperatures could vary from one end of the burner to the other. They redesigned their High Performance Burners with a tapered design so that the pressure and the temperature would be constant across the length of the burner and the entire cooking surface. This ensures evenly cooked foods across your grill, every time. Plus, all Weber GS4 burners are made of 304 stainless steel and have larger ports that are more resistant to corrosion and clogging.
The Weber high performance burner difference:
Tapered tube provides consistent pressure (front to back) for more consistent flame and even heat

Larger openings of the extruded ports are more resistant to corrosion and clogging

All GS4 burners are made of 304 stainless steel for improved corrosion resistance
Flavorizer Bars
Flavorizer bars are yet another example of Weber's industry-leading features. Flavorizer bars serve two important functions. First, they help direct grease away from the burners, cutting down on flare ups. Second, Flavorizer bars catch drippings from food and vaporize them, recirculating the flavor back up into the foods while they are being cooked. Foods cooked on grills with Flavorizer bars are like no other in terms of taste!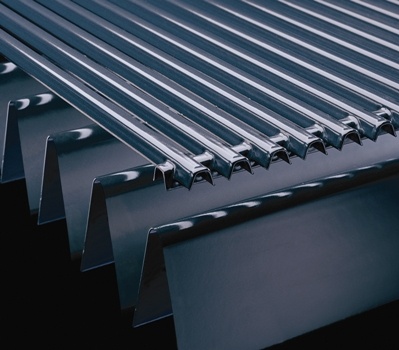 Grease Management System
The Grease Management System featured in Weber GS4 is yet another example of innovation by Weber. In this system, the grease tray is centrally located and easy to access. The central location and thoughtful design helps to enhance the flow of grease into the grease tray and cut down on the chance of grease fires. This makes the grill safer during use and easier to clean afterwards.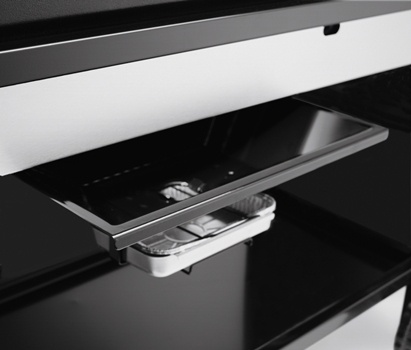 Additional Resources
We hope you enjoyed our review of the Weber GS4 Grilling System. If you want to learn more about the process of comparing gas grills from different manufacturers and all the different styles, types and features of grills across the industry, download our Free Grilling Buyer's Guide below.
Editor's Note: This blog was originally written in May of 2018 and has been completely revamped and updated for accuracy as of the publication date noted above.