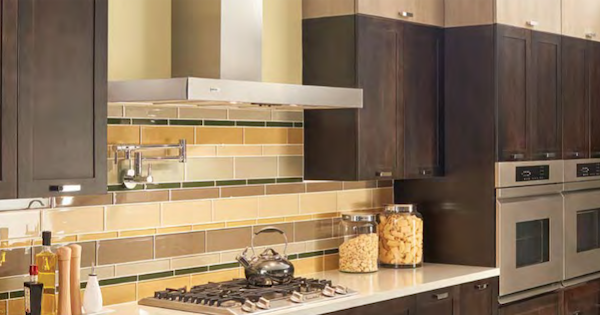 If you're trying to buy a replacement range hood or are trying to figure out the ventilation setup for a new home, you might have come across the term "convertible range hood" in your research. But what does that mean? It's actually pretty simple!
You'll come across this term in places like the specs for a range hood. Not all range hoods are convertible, but it's a common feature in under cabinet models. A convertible range hood can be installed as a ducted range hood that vents to the outside, or as a ductless range hood that does not use ductwork and instead recirculates the air through filters. Some hoods may come in the box ready for a recirculating installation. Others come ready for ductwork, but can be easily converted to a recirculating hood with the purchase of a kit or a few special parts.
(Pictured below: Ducted to ductless conversion installation instructions from a Broan 46000 series under cabinet hood.)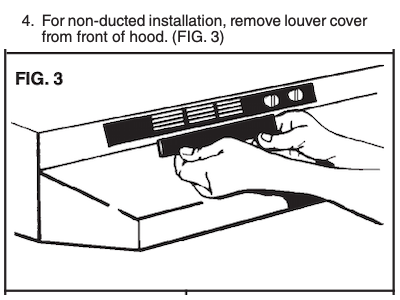 The actual process of converting a hood from ducted to ductless is usually easy - it could be as basic as needing a different type of filter and to remove a louver cover on the front of the hood. Keep in mind that you may need to purchase a special metal mesh filter and separate charcoal filters.
Mainstream appliance brands like Whirlpool, GE, and Frigidaire sell convertible hoods for under cabinets or wall mount and island mount chimney hood styles, as well as specialty brands like Broan, XO Ventilation, and Zephyr. Professional hoods with very powerful blowers designed to handle pro ranges are typically not available for ductless operation.
Check out our reviews of the best range hoods to discover a ton of great under cabinet models, or take a look at our kitchen ventilation buying guide!
Do you have any other questions about convertible range hoods? Leave us a comment below - We'd love to hear from you!