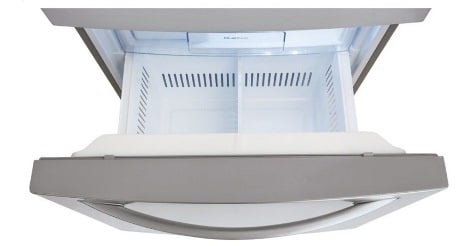 LG has something unique to offer refrigerator buyers: the linear compressor. The compressor is an important piece to the system that moves warm air out of your refrigerator. It's more or less a "pump" designed for vapor rather than water, pushing the warm refrigerant vapor to the coils on the back of your refrigerator so the vapor can cool off and be cycled through your refrigerator again. You can think of this as your refrigerator removing warm air rather than "adding" coolness to the air!
Now, what makes the LG linear compressor refrigerator so great? Keep reading to find out!
Saving Energy

The compressor is responsible for the vast majority of your refrigerator's energy usage, so creating a more efficient compressor can result in big energy savings for consumers. The LG linear compressor is streamlined mechanically to reduce how much energy it uses to operate, and on top of that it's better at keeping the interior of your fridge at a constant temperature than traditional compressors. So that's double savings - your groceries can last longer and your electricity bills can be lower!
Quieter Operation
The streamlined design of the LG linear compressor, with fewer "friction points" (moving parts), means a quieter refrigerator. Although you're likely to hear the fans start up after the doors have been opened multiple times, such as when loading groceries, you're less likely to hear your fridge kick into gear at random times throughout the day. Similarly to the perks of buying a quieter dishwasher, a quieter refrigerator is a great option for open floor plans. The LG linear compressor refrigerator is working smarter, not harder!
Improved Durability
Another benefit of the reduction in friction points is that there are fewer moving parts that can wear out, so the LG linear compressor is more durable. That's part of why LG linear compressor refrigerators come with a parts warranty on the linear compressor of 6-10 years!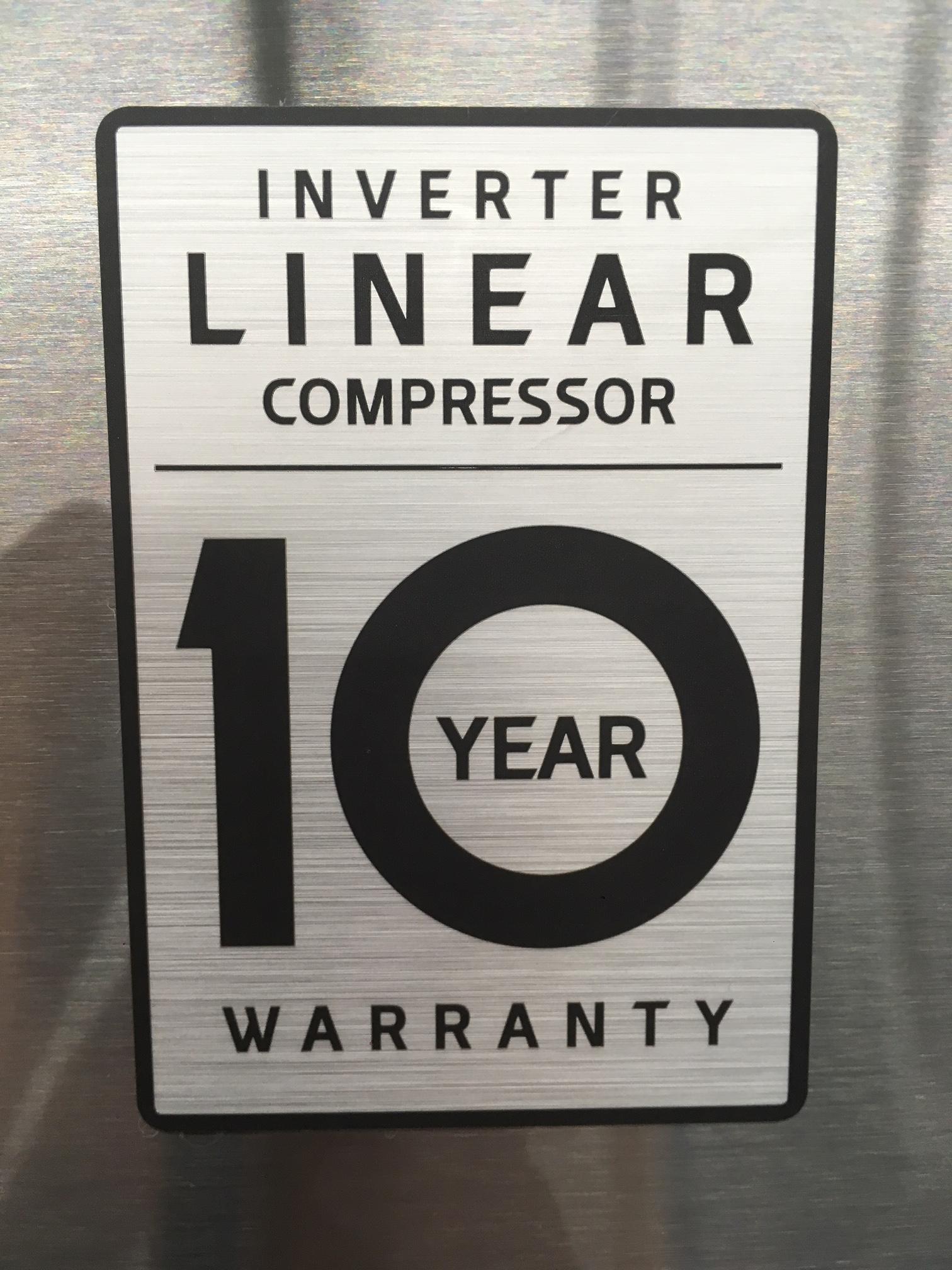 Environmentally Friendly
Although home appliances save us a lot of time, they can have a big impact on the environment. Any technological improvements that allow for a more energy efficient appliance can help reduce your energy bills and your impact on the planet! The LG linear compressor reduces CO2 emissions by operating more efficiently, and also uses a more eco-friendly refrigerant than traditional refrigerators: R600A gases rather than traditional R134A gases. Derived from natural sources, R600A gases took a while to make its way to the US. Refrigerators using R600A gas are sometimes referred to as "green refrigerators." Fun fact: over 90% of refrigerators in Germany use this technology! (Source)
So besides being derived from naturally existing substances, this type of gas is also better at refrigerating!

LG has continued to improve the linear compressor since it was introduced in 2001, with each generation being quieter and more energy-efficient than the last. Linear compressors make a great choice for people who are environmentally conscious and want an effective, durable refrigerator! Click here for a full list of LG refrigerators including linear compressor models.
If you buy a new LG, let us know how you like it and your feedback on the compressor. We'd love to hear from you!