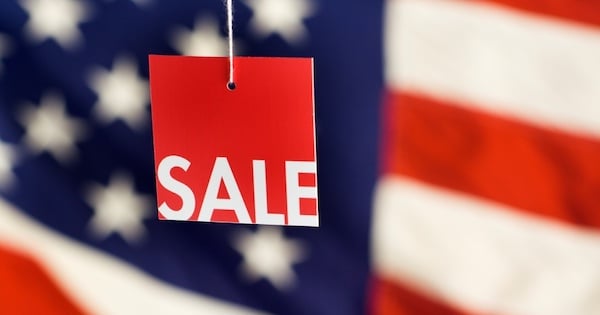 The Fourth of July is one of my favorite holidays, although this year it is going to look a little different than what we're all used to. As we adapt to the challenges that 2020 has brought our nation and the world, dealing with a worn-out appliance may feel like adding insult to the injury. The 4th of July period has become one of the best promotional periods in the appliance industry, so if you are in need of a new appliance or appliances, this is a great opportunity to save money while getting the features you need.
We're running our 4th of July sale from June 17th to July 8th, and there are tons of promotions, sales, and rebates throughout our store. We've compiled a list of the top 7 best deals below, but this list is far from exhaustive!
If you need help figuring out how to get the best appliances for your needs and budget, you can contact us in a variety of ways, including:
Phone - (508) 883-7235, Option 4

Email - sales@bellinghamelectric.com

Video chat - Schedule a time at your convenience to talk "face to face" with a member of our sales team and take a look around the showroom from a safe distance!
You can still get a great deal if you're shopping from home - you can make purchases online via our website. After you check out, we'll give you a call to confirm the details and schedule delivery.
Without further ado, here are our top 7 favorite deals for this year's July 4th sale!
CLICK HERE FOR OUR 4TH OF JULY FLYER - DOZENS OF ITEMS ON SALE!
1. The LG WM3400CW Front Load Washer - WAS $799 - NOW $529!
If your old washer is about to kick the bucket, take a look at this large-capacity model, the LG WM3400CW. It features the following:
4.5 cubic foot capacity

Stainless steel wash basket

30" depth

PreWash option to tackle tough stains and soils

6Motion technology uses 6 different wash motions for a gentle, thorough clean

10 year warranty on direct drive motor

This model is regularly priced at $799, but it's on sale for just $529, saving you $270! The matching dryer model DLE3400W is also on sale for $529!
LG WM3400CW - SALE PRICE $529!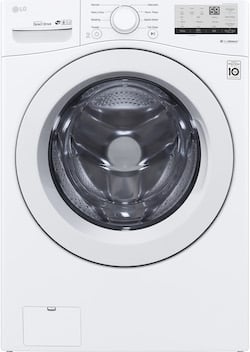 2. The GE GYE22GMNES French Door Refrigerator in Slate - WAS $3,129 - NOW $1,999!
Next in our 4th of July Appliance Sale line up is the 36" wide counter depth GE GYE22GMNES French door refrigerator in the exclusive GE Slate color. If you've been looking for an excuse to remodel your kitchen... there are some great deals on slate appliances right now! Save money on this sleek and trendy refrigerator, complete with the following features:
22.1 cubic foot capacity

External ice and water dispenser with space-saving in-door icemaker

Multi-level LED lighting

TwinChill dual evaporators to help maintain freshness

Two humidity controlled drawers plus a full width drawer with LED light

External temperature controls with actual temperature display
This model is priced $1,130 below the regular price of $3,129 at just $1,999! That's over 35% off!
Click here to read over 12 real customer reviews of this product, which is rated 4.8 stars!
GE GYE22GMNES - SALE PRICE $1,999!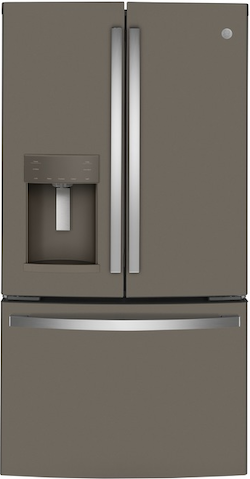 3. The GE JS760ELES Slide In Electric Range in Slate - WAS $2,099 - NOW $1,054!
The next featured product is also a slate appliance from GE, the slide-in electric range model GE JS760ELES. This is a truly great deal! It features the following:
True Convection with Precise Air

9"/12" and 6"/9" dual expandable elements

Fast Preheat option

Steam clean and self clean options

Smooth glide storage drawer

Five stovetop elements, including a warming zone and 3,100W Power Boil burner
If you've never purchased a slide-in range before, never fear: this model comes with GE's Fit guarantee - it should be a perfect replacement for an old 30" freestanding range with rear controls, or GE will pay up to $300 towards modifications. See offer criteria for more details.
This range regularly sells for $2,099 but is on sale for just $1,054, saving you 50%!
Click here to read over 170 real customer reviews of this product, which is rated 4.5 stars!
GE JS760ELES - SALE PRICE $1,054!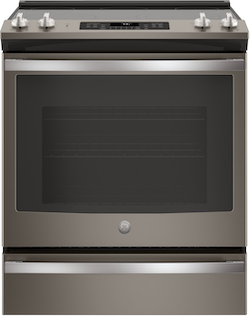 4. The GE Profile PDT715SYNFS 45 dBA Dishwasher - WAS $1,019 - NOW $699!
If you are looking for a quiet dishwasher, the GE PDT715SYNFS could be the perfect choice at just 45 decibels! This fingerprint resistant stainless steel model has hidden top controls for a premium look. It also features the following:
Dry Boost with Fan Assist for improved drying of plastics

Deep clean silverware jets

Third rack for flatware and more

Bottle Jets in upper rack for water bottles, vases, and more

Piranha hard food disposer

Active Flood Protect - an internal sensor prevents dishwasher from potentially overflowing
This model typically sells for $1,019 but is on sale for only $699!
Click here to read over 845 real customer reviews of this product, which is rated 4.5 stars!
GE PDT715SYNFS - SALE PRICE $699!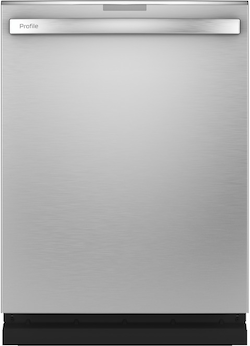 (Before we continue with our Top 7 Fourth of July Appliance Sales, we want to invite you to view a broader list of products on sale. This blog showcases our top 7 deals, but we are featuring dozens of products on sale during our 4th of July Appliance Sale!)
5. The LG LMV2031ST Over the Range Microwave - WAS $399 - NOW $259!
If you're looking for a new over the range microwave with quiet but powerful venting and a great low price, check out the LG LMV2031ST with the following features:
QuietPower ventilation system is powerful but works quietly

2.0 cubic foot capacity

EasyClean interior is easy to wipe down

Auto Defrost and sensor cooking

400 CFM ventilation
This model regularly sells for $399 but is priced at just $259 for our 4th of July Appliance Sale - saving you 35%!

Click here to read over 180 real customer reviews of this product, which is rated 4.3 stars!
LG LMV2031ST - SALE PRICE $259!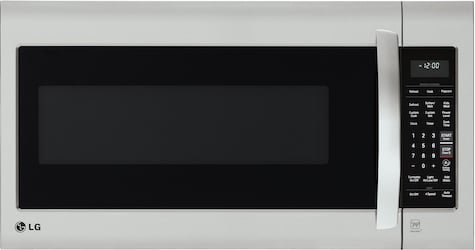 6. The GE GFW650SSNWW Front Load Washer - WAS $999 - NOW $799!
Next up is a hot deal on the new for 2020 GE GFW650SSNWW front load washer with 4.8 cubic feet of capacity and GE's new Ultra Fresh Vent system to reduce odors and standing water in the tub. Other features include:
Microban antimicrobial technology prevents mold and mildew

UltraFresh Vent cycle dries out the tub in half the time of air drying

SmartDispense technology - bulk detergent reservoir holds enough for up to 32 loads

Built in wifi - monitor your laundry and receive notifications and updates

Easily reversible door

PowerSteam for fighting stains and allergens
This great washer normally sells for $999 but is priced at just $799, saving you $200!

Click here to read over 120 real customer reviews of this product, which is rated 4.6 stars!
GE GFW650SSNWW - SALE PRICE $799!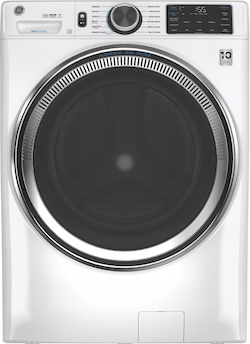 7. The Frigidaire Gallery GCRG3060AF Gas Range - WAS $1,249 - NOW $699!
Last but certainly not least on this year's list of best Fourth of July appliance sales is the Frigidaire Gallery GCRG3060AF gas range with new Air Fry technology. This stylish smudgeproof stainless steel model includes the following:
True Convection with Quick Preheat option

Self clean and steam clean options

10,000 BTU oval fifth burner

18,000 BTU Quick Boil burner

5.0 cubic foot oven
This model usually prices at $1,249 but is on sale for just $699, saving you a whopping $550!
Frigidaire Gallery GCRG3060AF - SALE PRICE $699!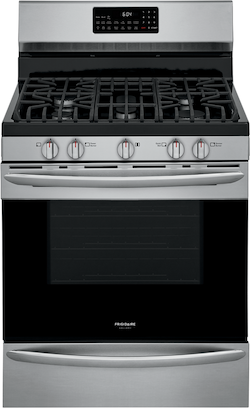 4th of July appliance sales are some of the best of the year! There are dozens of other items with promotional pricing during this time. Visit our website or contact our sales team for a full list of what's available.
Remember, this special pricing is only available June 17th through July 8th. We will be closed Saturday, July 4th in observance of the holiday. Enjoy the savings!