Buy a New Air Conditioner with Confidence!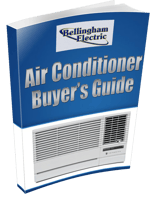 Over 700,000 people read our blog articles in 2019.
Download our Air Conditioner Buyer's Guide to discover why we are a go-to source for the latest information on appliances!
Rather than reading dozens of blog posts, you can find everything you need distilled into this easy-to-digest guide.
Figure out what size of air conditioner you need for your home

Understand the designs and types of air conditioners

Compare brands and models when shopping to choose the right style and features for your needs

Know what questions you need to ask when you walk into the store
Please call or email us if you have any questions after reading the guide!